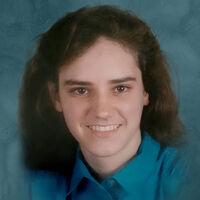 Cheryl A. Nash, 48, of rural Columbus, went to meet her Lord and Savior at 9:02 a.m.,  Wednesday, December 22, 2021 at the Via Christi Hospital in Pittsburg, Kansas.
Cheryl Ann Nash was born June 24, 1973 in Neosho, Missouri to Harlan and Trudie (Carmen) Reynolds.  She grew up in Neosho where she attended the Ozark Christian School, graduating there in 1991.  She enjoyed trips to Israel, Paris, Egypt, Alaska, Italy and Rome and enjoyed the people she met in her travels, as well as the beauty.  Cheryl's love of artistic design led her to pursuing education at Franklin Tech and Crowder College where she studied photography and floral design.
She was united in marriage to Steven W. Nash on September 5, 1998 at Carthage, Missouri.  Following their marriage, they moved to rural Columbus, Kansas where Steve farmed throughout his life.  Steve preceded her in death on January 19, 2020.
Cheryl enjoyed interior design and enjoyed sharing her talents with her daughters, Trista and Kristine, teaching them the many things she had learned along the way.  She was a wonderful wife, mother, daughter and the best friend anyone could ever ask for.  Cheryl left a legacy with her quiet spirit and gentle ways, and will leave a void in the lives of those who knew her.
Cheryl was an excellent student and had been a member of the Phi Theta Kappa Honor Society.   She also was a member of the Community Bible Church in Chetopa.  
Survivors include:
Twin Daughters, Trista and Kristine Nash – of the home
Her Father, Harlan (Danielle) Reynolds – Neosho, Missouri
Funeral services will be held at 2:30 p.m., Monday, December 27, 2021 at the Community Bible Church in Chetopa, Kansas with Rev. Randy Frazier officiating.  Burial will follow at the Fairview Cemetery east of Chetopa.  The family will receive friends at the church from 1:00 until service time on Monday.  
Memorial contributions are suggested to the Community Bible Church and these may be left at or mailed to the Bath-Forbes-Hoffman Funeral Home, PO Box 346, Chetopa, Kansas  67336.