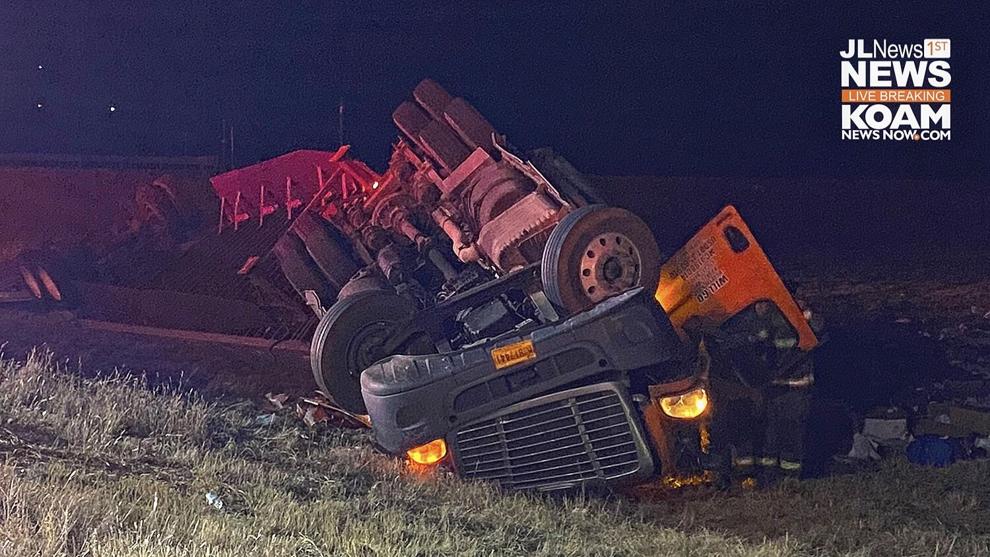 FIDELITY, Mo. — Monday morning just before 5:00 a.m. Jasper County Emergency 911 were alerted to reports of a tractor trailer crash, upside down on the ramp, I-44 E to I-49 N.
Carthage Fire Dept, Jasper County Sheriff's Deputies and Mercy Ambulance responded. Missouri State Highway Patrol were notified.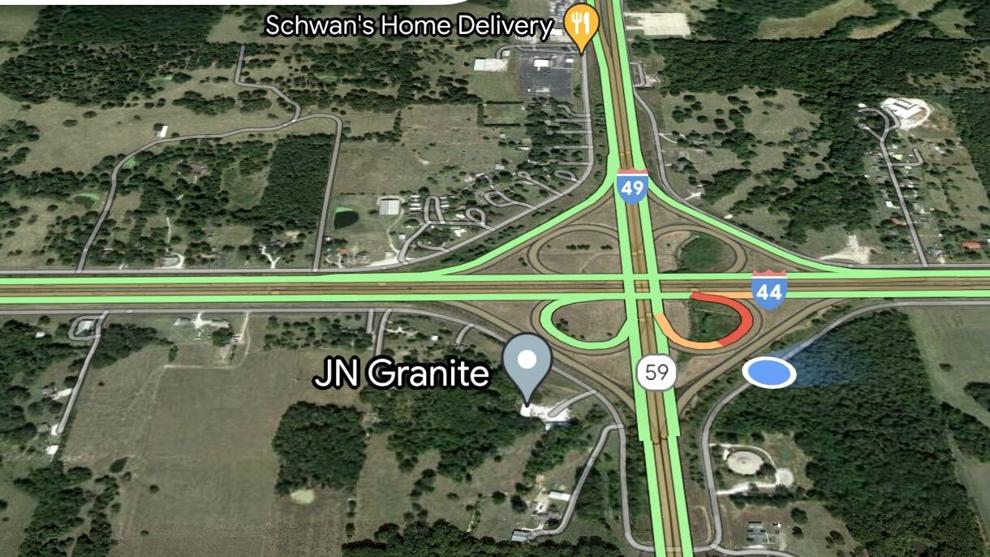 Carthage Fire extricated the driver, who was alert and talking, to the waiting Mercy Ambulance.
The trailer hauling paper is breached, busted open, and you can see thousands of white pages across the field near the crash.
Expect delays as M&M Wrecker will require shutting the ramp for a period of time.
This will be an extended clean up that could possibly last until noon they tell us on scene.
Carthage Fire plugged a fuel leak in one of the tanks.
We will update this article with more details as it becomes available.