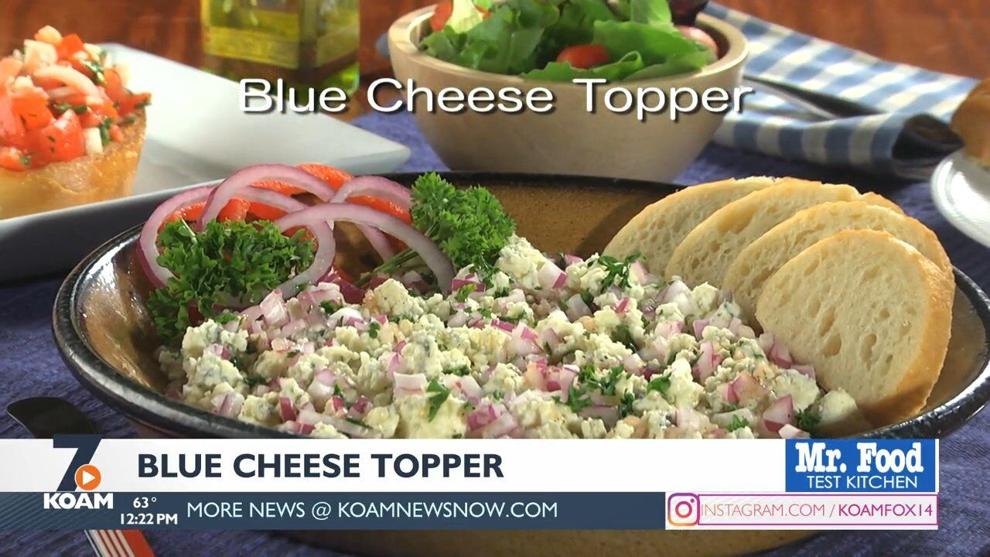 Ready to chow down on a cheese that really brings the "wow" factor to everything it touches? Make our Blue Cheese Topper and add it to most anything for a little extra something. Turn crumbled blue cheese into an appetizer that stands out from the crowd, or use it to top your burgers. If you want to cause a sensation at your next gathering, you need this recipe!
What You'll Need
2 cups (8 ounces) crumbled blue cheese

1

/2 cup chopped red onions

1

/4 cup chopped fresh parsley

1

/3 cup olive oil
3 tablespoons red wine vinegar
2 garlic cloves, minced

1

/2 tablespoon black pepper
What to Do
On a 9-inch pie plate, sprinkle blue cheese in an even layer. Top with onions and parsley.
In a small bowl, combine the remaining ingredients; mix well and pour over the blue cheese mixture.
Cover and chill at least 1 hour before serving.
Here are Our Suggestions!
Use as:
A tasty, chunky salad dressing
A hearty change-of-pace burger topping
A topping for crusty bread, crackers, and apple & pear slices