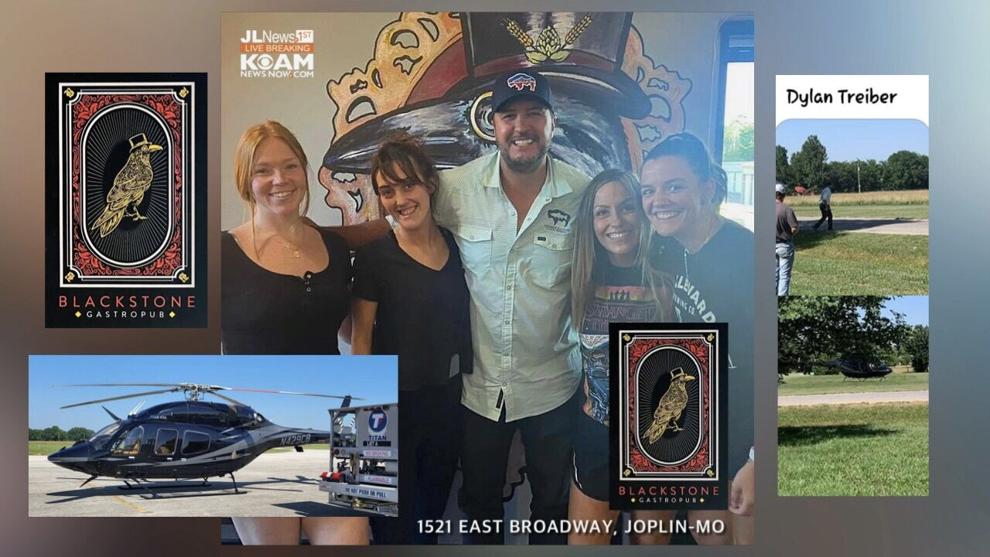 JOPLIN, Mo. – The local web has been all the buzz about Country singer Luke Bryan coming to town.  We've done some fun investigating and now know what brought him here.  Helicopter trouble. While in Joplin where did he go?  What did he eat?
The helicopter in which he was traveling is listed as 'private owner'. It's the regular mode of travel he uses, even flying from Nashville to Las Vegas recently where he has wrapped up some residency dates. You can see the helicopter in an image from June 21, 2022 refueling at Poplar Bluff, Mo. Regional Airport.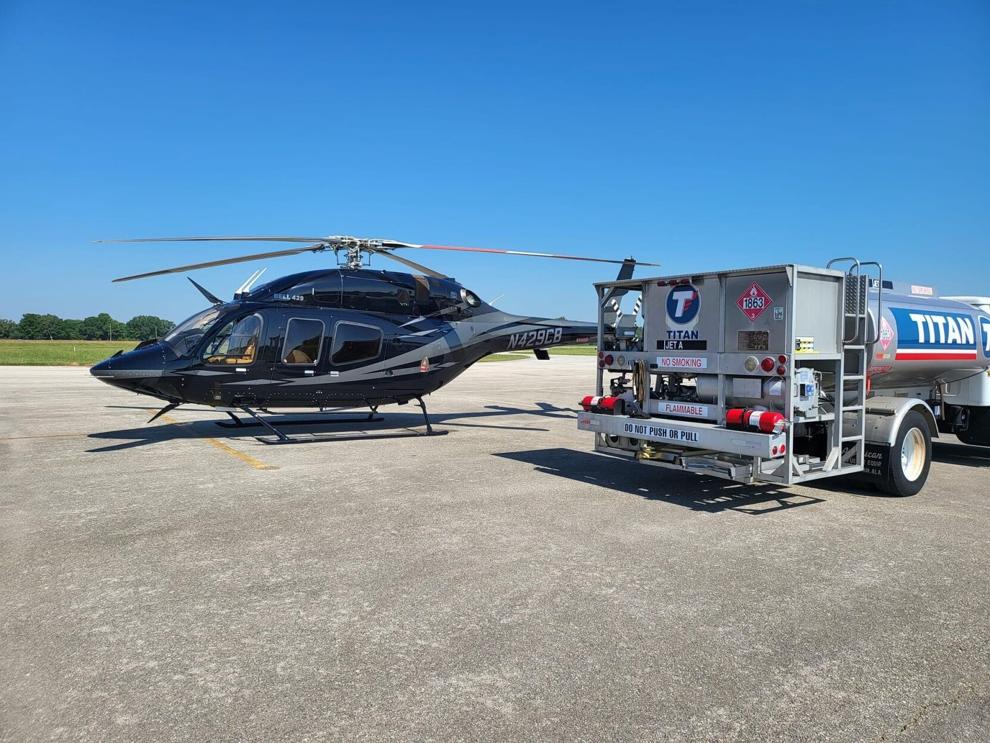 According to the general flight path earlier Tuesday while traveling from Casper, Wyoming  to a destination unknown to us. The helicopter began having some sort of trouble and landed at a residence just west of Girard, Kan. near St. Paul, Kan.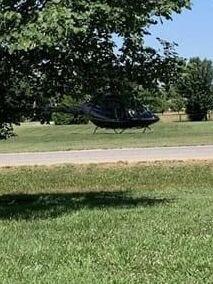 Dylan Trieber posted online, "Helicopter broke down and landed in St. Paul Kansas in our yard. Then limped it to Joplin to wait on his plane to get to Arkansas for a fishing trip."  Dylan's wife Kayla text with us today saying they were there about an hour and were very nice.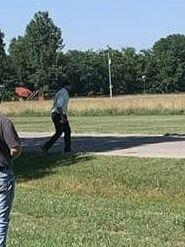 The helicopter arrived at Joplin Regional Airport about 5:05 p.m. Tuesday.
Luke had dinner at Blackstone Gastropub on Tuesday evening. The same story is echoed from Blackstone staff as what we heard from the Trieber's in St. Paul, Kan.
"They had to emergency land in Kansas. They got it running good enough to make it to the Joplin Airport & had to wait on a plane. He said he googled 'best place to eat in Joplin MO' and we popped up so they came here. Super nice dude." – Blackstone Gastropub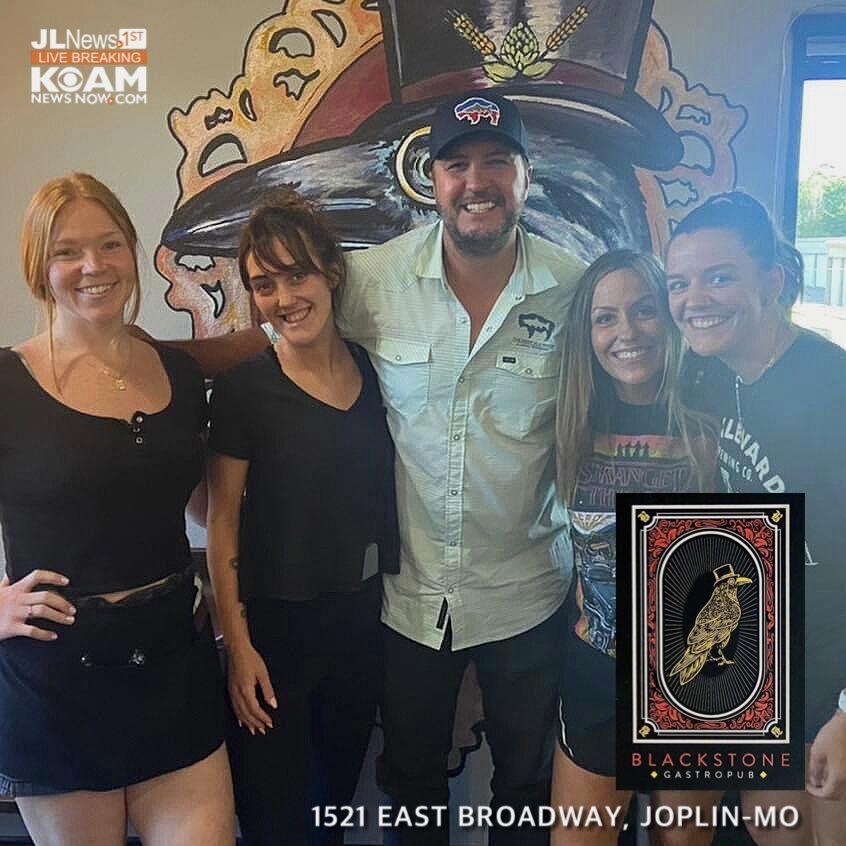 He posed with some staff for an epic photo.
We asked what he ate? "Guinness, Jalapeño Margarita, Poutine."
After leaving Blackstone our Luke Bryan track fades. But it appears he flew out sometime later Tuesday evening.
Maybe we can't find him now, but this fall we will all be able to find him on his annual Luke Bryan Farm Tour where he performs at family farms and thousands of people come to see the show.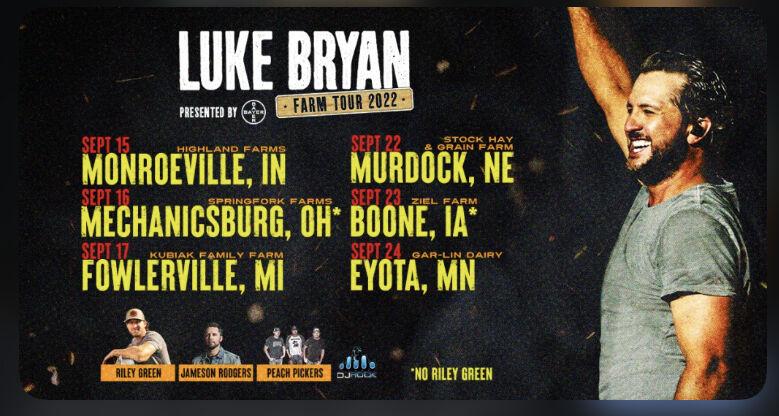 Since its inception in 2009, over 100,000 fans have attended the farm tour. Bryan also awards scholarships to students from farming families who are attending the local college or university near the tour stops. More than 60 scholarships have been awarded so far.
"It has allowed communities who don't normally get a concert in their areas to experience a fun night in their backyard all while lifting up the American farmer," Bryan shared in a statement. "Small town and farming pretty much sum up my childhood. It is my way of life and I know it is a way of life for so many. It is truly the highlight of my year for me and my whole team."
Stay with Joplin News First on KOAM News Now as we cover fun stories that captivate us all. Scroll below and sign up for our JLNews1st email list so you don't miss an article.
FOLLOW OUR SOCIALS, SEE NEWS WHILE YOU SURF…
 

View this profile on Instagram